I want to tell you about the amazing trip I took to a VA turkey farm recently.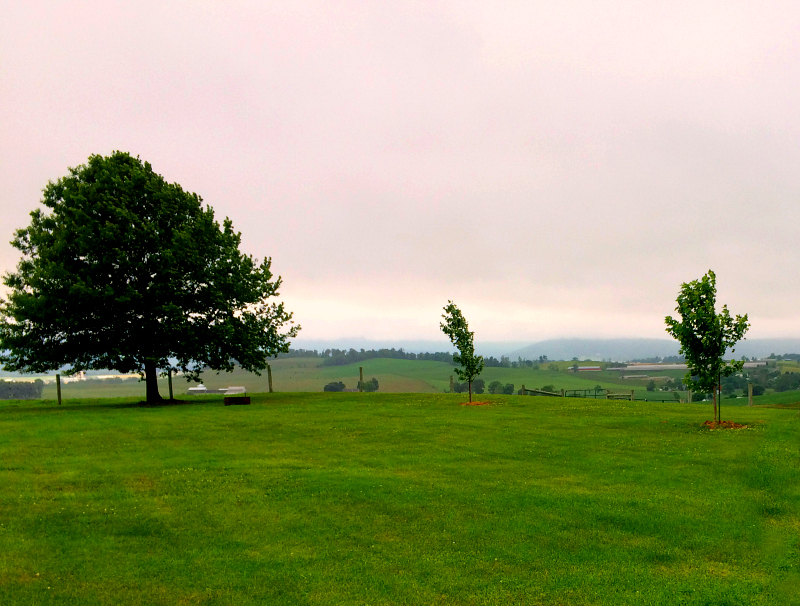 I recently spent some time at one of the independent family-owned turkey farms for Shady Brook Farms and Honeysuckle White.  The Miller family was so gracious and opened their home to me and shared their love and passion of raising turkeys.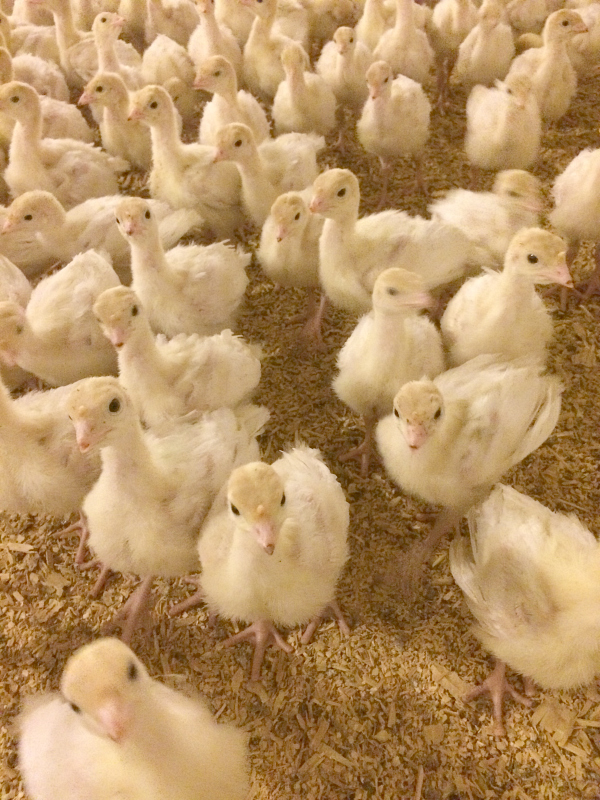 The baby turkeys are only 10 days old here and they were so curious….our family chickens aren't even this interested in us.  They were so cute and I totally wanted to smuggle a couple in my luggage to take home.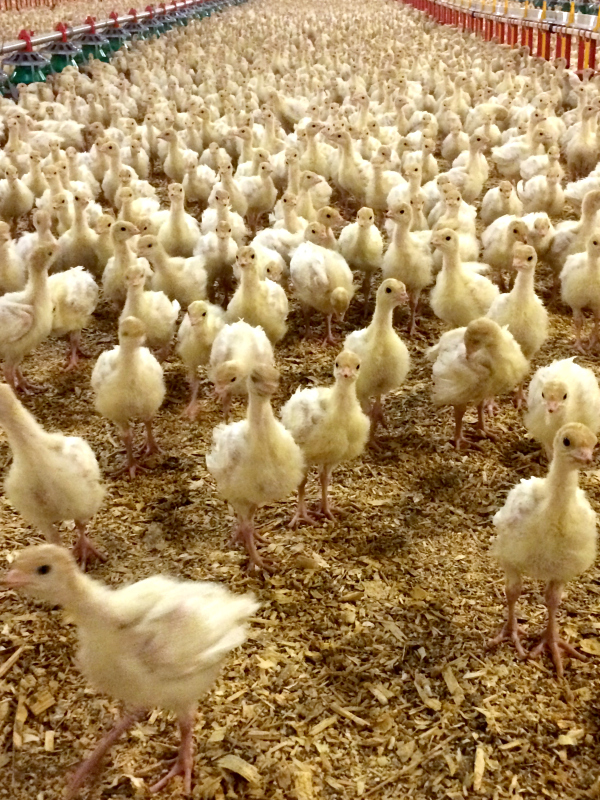 Don't freak out….I told you these babies were super curious.  I knelt down to get a picture and they all ran over to me…so imagine a swarm of baby turkeys all running at you at the same time…this is what it looks like.  And the brand new barn they are living in is gigantic.   It is so big that we only walked half of it, most of the time with all the babies following closely behind us.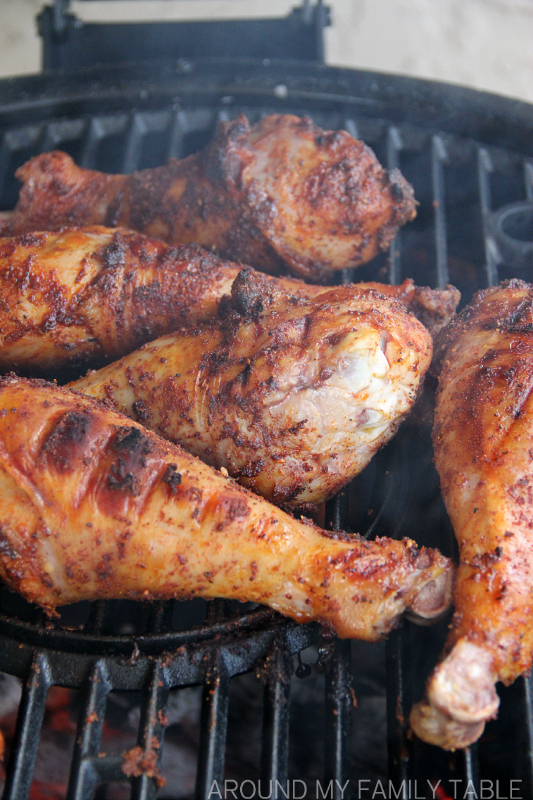 This barn was painted by an amazing street painter from South America and it was done using nothing but spray paint!!!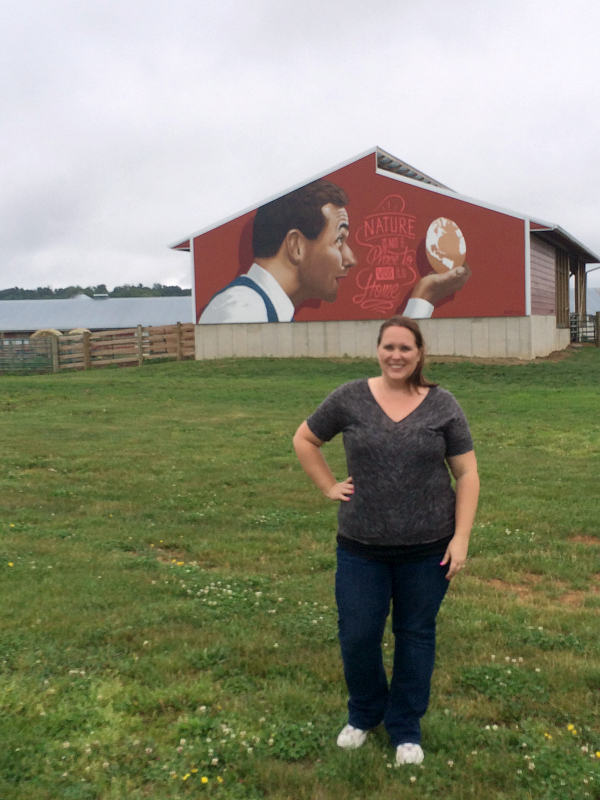 I loved my time spent on one of the 700 family-owned farms and the home of Craig and Nancy Miller.  They were so kind and let us sit around their family table to talk turkey.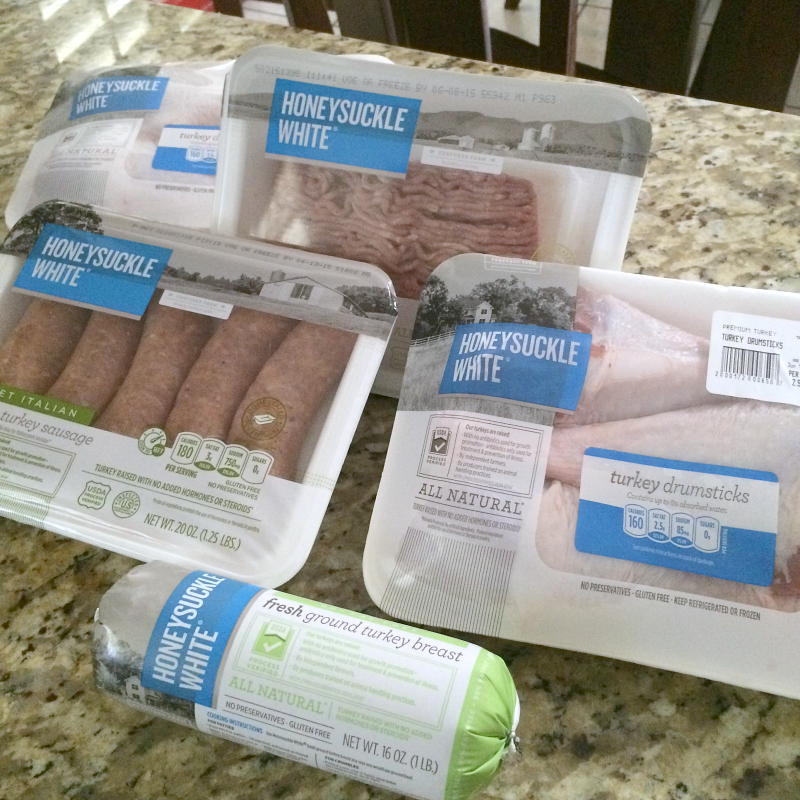 What I learned was that these turkeys are not given any growth hormones or antibiotics….it's more cost effective to just keep a clean and safe place for the birds than to go to the trouble of giving those products to the birds.  Can you imagine trying to give several rounds of injections to 25,000 turkeys…the logistics of that would be insane. And even with all the safety measures, their food does not cost a premium.  It's good food and at a reasonable cost so that everyone has access to delicious turkey.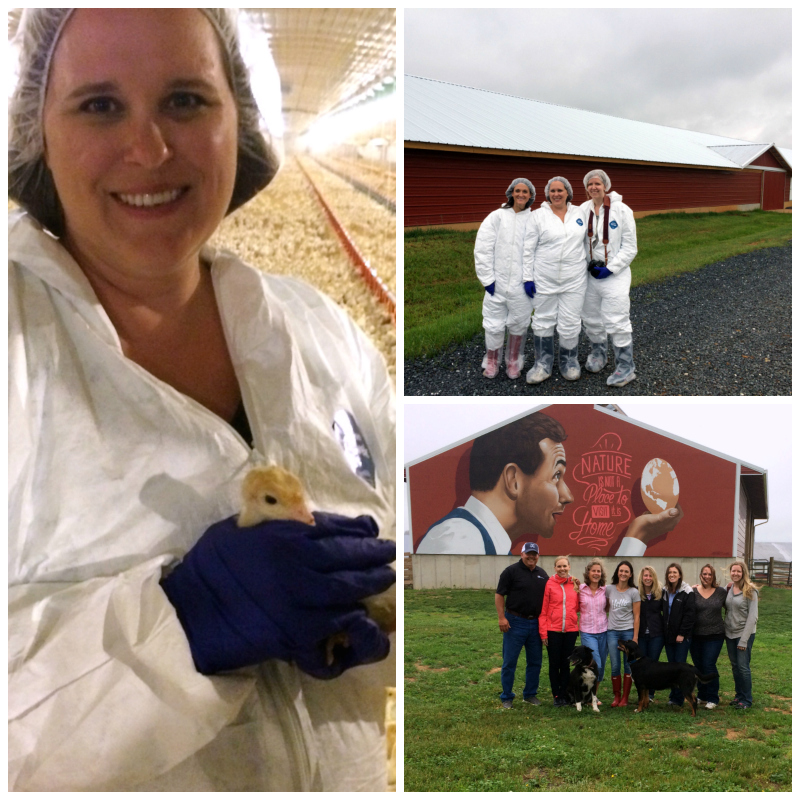 Don't you just love those crazy white suits we had to wear?!?!?  They kept the birds safe from any diseases and germs that we might have been carrying around with us.  Sadly, the avian flu is killing birds all over the county and these suits help keep the barns and turkeys clean and healthy.  They were quite the fashion statement.
There were only two other gals on the trip Erika from Musings of Stay at Home Mom (we've been online friends for years, so we were so excited to finally meet in person) and Scarlett from Made It, Ate It, Loved It.  Check out their yummy turkey recipes:
Turkey Kabobs | One Pot Turkey Quinoa
Disclaimer:  Shady Brook Farms/Honeysuckle White invited me to visit a farm and learn about their turkey.  Travel and accommodations were provided and I was compensated for my time and recipe.